Learning From the Past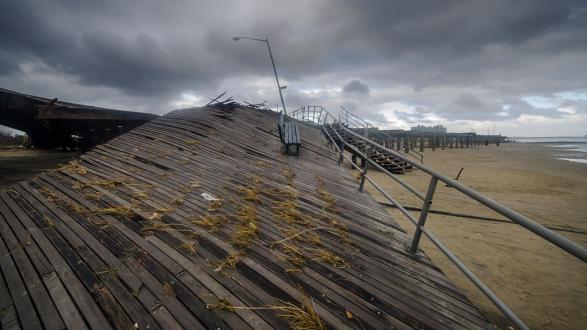 Superstorm Sandy swept through the Rockaways October 29th, 2012, causing a massive storm surge that flooded our neighborhoods, destroyed beachfront structures, cars, power lines and more.
Days later and even weeks later, many thousands were still without power. Many residents were cut off from access to medicine, health care, drinking water, and basic plumbing. Most of the peninsula was without cell phone and Internet service, even as other parts of New York City recovered.
While we hope that the next big storm isn't as bad, we know that we can count on natural disasters in the future. We know that the power and the phones will go out, that elevators won't work and toilets won't flush, and that it will be up to us to organize and respond to the emergency as a community.
The
Call To Action Campaign

is about figuring out ways to keep our families and our neighbors safe during future emergencies.

How can we communicate when the grid is down? How can we light our homes and hallways when the power is out? What will we eat and drink when there is no clean water?

With your help, we'll try to answer those questions.